8×8 PAVING STONES
Cream-TerraCotta-Brown Bishops Hat and solid Cream 8 x 8 installed in a Venetian parquet pattern.

Cream-Brown-Charcoal Bishops Hat and Cream 8 x 8 installed in a Venetian parquet pattern. The border is Cream Holland.

Circle: Cream-Brown (special order) Bishops Hat and Cream 8x8 installed in a Venetian Parquet pattern. Circle is done in 8x8 Cream, field cut to create angled sides where necessary.

A simple, mid-scale paver with versatile size. The 8 x 8 Square has the traditional flat top with chamfered edges. It can be used alone or with Holland and Bishops Hat for a variety of layouts.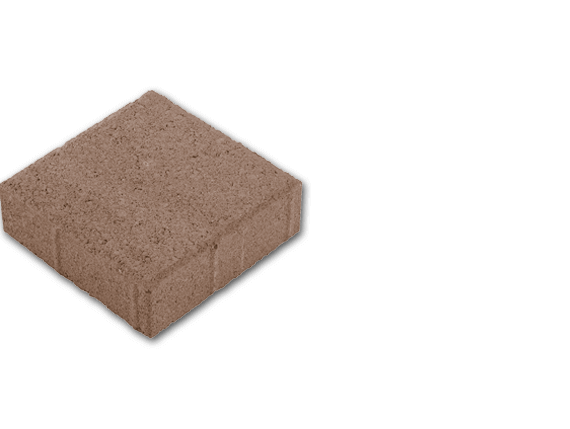 8x8 Square


60mm



All color images are intended to be representative only. Colors as shown are subject to media variation in reproduction. variation in color, shades of color, texture, and aggregate exposure is inherent in all concrete products and exact matches cannot be guaranteed. A color may not be available from all locations. Availability of colors or textures as "stock" or "special order" is subject to change without notice. Always view samples prior to installation.
Solid Colors
(shown in Antique Cobble I)