PAVILION I & II


Pavilion I and II Adobe-Copper-Mocha ashlar pattern.

Pavilion I and II Adobe-Copper-Mocha ashlar pattern. Border is Slate Stone Sand-Stone-Mocha (distressed).

Adobe-Copper-Mocha Pavilion I and II.

Adobe-Copper-Mocha Pavilion II.

Warm textures, unique colors and large paving stones are the hallmark of the new Pavilion Paving Stone. The rich surface of the Pavilion has the appearance of a large natural flagstone with all the benefits of high-strength manufactured concrete. Available in all new colors ranging from a color reminiscent of natural Bluestone to rich earth tones, the Pavilion is designed to enhance your outdoor living space. Ideal for entryways, walkways, backyard patios, pool decks and outdoor entertainment areas.
Note: due to its large format, this paver is not intended for vehicular use.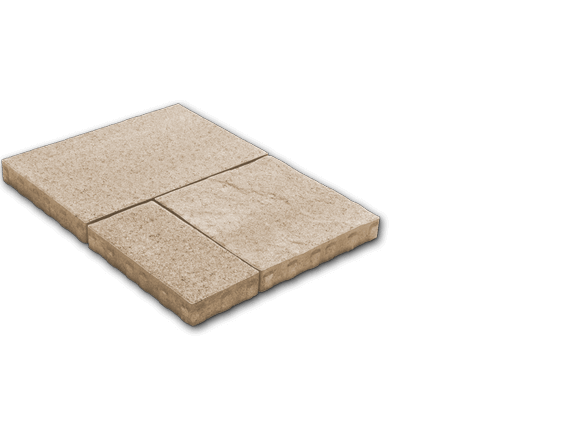 Pavilion I


60mm



Pavilion II


60mm



All color images are intended to be representative only. Colors as shown are subject to media variation in reproduction. variation in color, shades of color, texture, and aggregate exposure is inherent in all concrete products and exact matches cannot be guaranteed. A color may not be available from all locations. Availability of colors or textures as "stock" or "special order" is subject to change without notice. Always view samples prior to installation.
Blended Colors
(shown in Pavilion I & II)